Music at Aboyne aims to bring regular live music performances to Aboyne and the wider Deeside area. So far, it has brought a number of young (and not so young) musicians to play live in Aboyne Community Theatre and in Finzean. They come in twos and threes and fours – playing a variety of music from all periods. Some play accessible classical music, some jazz, some Scottish traditional. We have even had a tribute band – Simon and Garfunkel by Bookends – which provided much delight and look forward to welcoming more.
Tuesday 31st May at 10.30am
 Aboyne – Dinnet Church Hall, Aboyne
Recitals for Wrigglers" is the brand name developed by Louise Bevan (who plays the violin) and Clea Friend (who plays the cello) for the music they play to babies and toddlers and their supporters. In Aboyne, their show is called "Wriggle round the world" – described as "a fun educational, interactive introduction to classical music", suitable for the whole family. The music will come from other countries and has a theme of travel. The performances will last for about 35 minutes.
The live music stimulates the children's sensory development, as they respond physically to the music. This is not a concert of folks in smart clothes with straight faces sitting rigid in their seats. These wee ones can give it laldy!
Light refreshments (cost included in the ticket) will be provided after the performance.
This is brought to you in association with Scotland on Tour.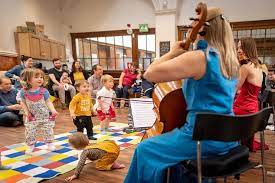 Thursday 9th June at 7.30pm
 Deeside Community Theatre
Ciarán Ryan was born just over the hill in Brechin, of Irish parentage. He plays the tenor banjo, fiddle, guitar and mandolin, though it is unlikely he will play them all in Aboyne. He moved to Edinburgh to get involved in the music scene there and now ranks among the UK's foremost tenor banjo players. He has been in demand as a session musician and has also played in groups such as Adam Holmes And The Embers, Salsa Celtica and Dallahan.

In 2019, Ciaran formed the Ciaran Ryan Band. It caused a stir and has taken its place as one of the hottest new instrumental bands on the scene. Escaping form Lockdown it comes to Aboyne on June 9th.
The five-piece line up comprises:
Ciaran Ryan – tenor banjo/fiddle
Sam Mabbett – Button Accordion
Chris Waite – Guitar
Bev Morris – bass
Donald Hay – Drums

"Instrumental brilliance at its best" – BBC RADIO SHEFFIELD
"Sure to Influence the Future" – IRISH MUSIC MAGAZINE
"Rare Star Quality" – FOLKWORLD
'Utterly Superb" – BBC RADIO SCOTLAND
"Refreshingly Innovative Sound" – LIVING TRADITION


This is brought to you in association with Scotland on Tour.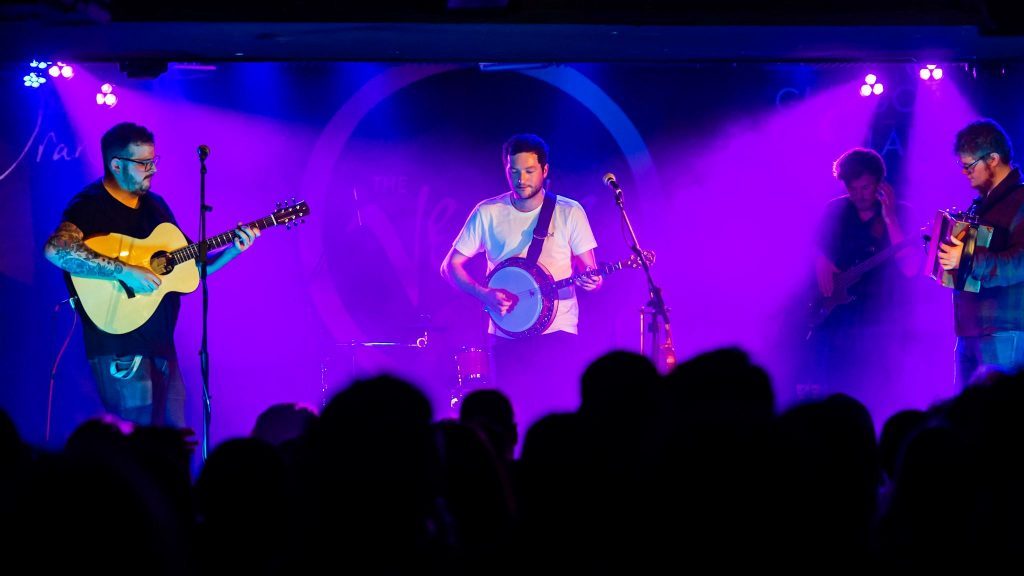 Friday 2nd September at 7.30pm
 Deeside Community Theatre
A concert by a brilliant jazz trio – sitting in comfortable seats, listening, relaxing, letting your batteries get recharged, perhaps with a drink in your hand…….
The trio is led by McCreadie, who emerged as a teenage virtuoso, but has developed into a complete musician, a passionate communicator and a consummate performer. His debut album, Turas, self-released in 2018, won the Album of the Year title at both the Parliamentary Jazz Awards and the Scottish Jazz Awards and McCreadie himself went on to win the Best Instrumentalist title at the Scottish Jazz Awards in 2018 and 2020.
Formed in 2016 with double bassist David Bowden and drummer Stephen Henderson, McCreadie's Trio has developed the ability to think, create, change direction instantly and play spontaneously with one voice, a quality that makes its live performances such exuberant, uplifting and soul-stirring experiences.
The trio's music is dynamic and beautifully crafted, reflecting the Scottish landscape and musical traditions while honouring the American and European jazz legacies. Its huge emotional pull has brought audiences to their feet across Northern Europe, resulting in appearances at Ronnie Scott's International Piano Trio Festival and Oslo, Stockholm and Limerick jazz festivals. Will they do the same in Aboyne?
"real personality … lucidly atmospheric … fire and virtuosity" – The Times
"Simply outstanding" – Jazzwise
"Vibrant, progressive, wistful … and possessing a distinctive character whose root lies in both the artistic heritage and the landscape of McCreadie's Scottish homeland." – AP Reviews
"A virtuosic technique…high in emotional depth" – Tommy Smith
"Prodigious, cascading technique while communicating warmth of personality" – The Herald
This is brought to you in association with Scotland on Tour.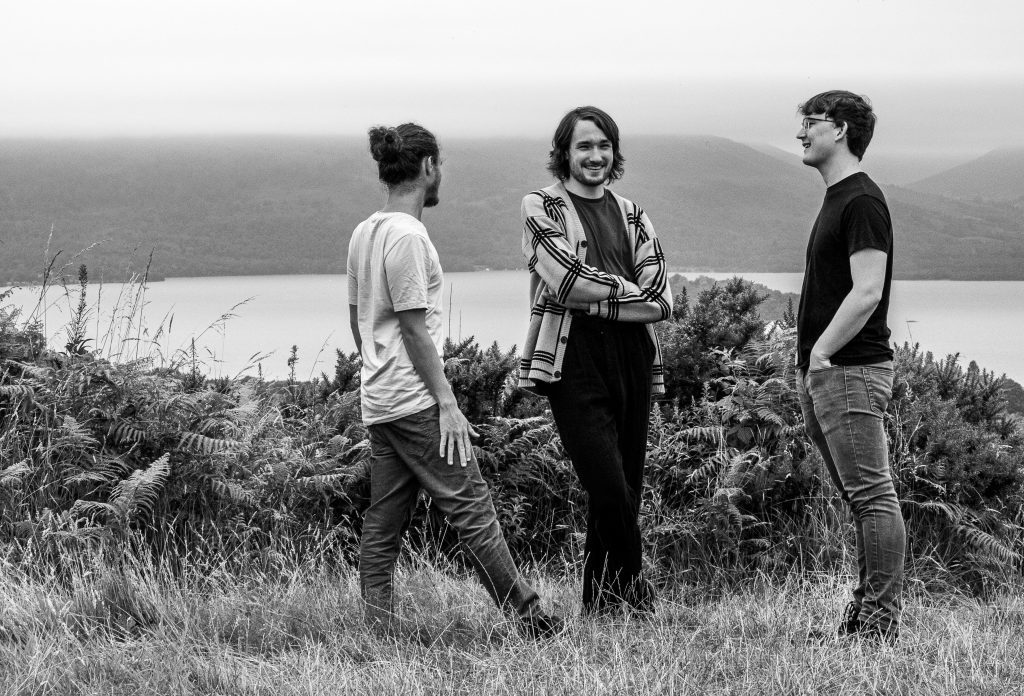 JKL DUO - THE INTERNATIONAL POET
Friday 16 September at 7.30pm
Victory Hall, Aboyne
The JKL Duo met in 2015 when Jacopo came from Rome to Glasgow to complete an Erasmus year at the Royal Conservatoire of Scotland. Since then, their musical partnership has taken them to concert halls and recital spaces around Scotland. They bring to Aboyne their imaginative and creative program, 'The International Poet', featuring new music composed especially for them during lockdown, based on some of the most celebrated works of Robert Burns. They have imagined what Burns could have created, were he alive today, in a world where physical distance is no longer the obstacle it once was to communication, collaboration and creation. The traditional tunes are still recognisable, but all with an international twist:

Breton Fantasy on Ye Jacobites – by Laura Snowden
The Lea Rig – by Stevie Lawrence
The Deil's Awa wi' the Exciseman & Ye Banks and Braes O' Bonny Doon – by Savourna Stevenson
John Anderson, My Jo – by Amit Anand
The Betrayed Melody (after Robert Burns) – by Francesco Leineri
My Love is Like a Red Red Rose – by Stevie Lawrence
Whare hae ye been sae braw, lad? – Fantasia on a Theme by Robert Burns by Vasily Antipov
Auld Lang Syne Samba – by Celso Machado
Ae Fond Kiss – by Roberto Kuhn Versluys

This is brought to you in association with Scotland on Tour.